Health center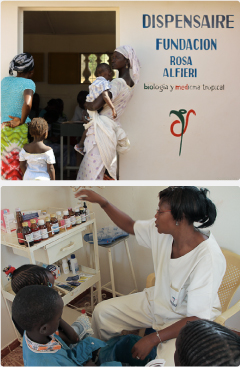 The Foundation intervenes directly in primary medical assistance through its own dispensary, based in a nursery school in Nguering town, 50 miles from Dakar. Here important work is being carried out in daily medical supervision and child welfare.
Primary medical care has special importance in Africa due to the environmental conditions which suppose a permanent health risk for the patients.
On average, the health center treats 4 000 children a year, with diseases such as malaria, bronchitis, rhinitis, otitis, cephale, conjunctivitis, colic, dermatological infections and simple wounds. In total we took a census of more than 80 pathological complaints.