If more people know it, more people will be able to help. Do not remain silently.
Banners
Show your solidarity in your webpage. Download the Banner that you want and it will be actualized automatically.



Institutional video
The Rosa Alfieri's Foundation activities for the amelioration of the socio sanitary conditions of the population most disadvantaged in Senegal.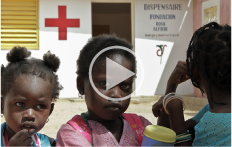 Info FRA
Presentation of the Private Foundation Alfieri Rosa Tropical Biology and Medicine.